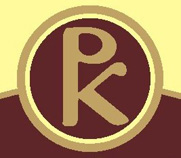 At the entrance of Ouranoupolis before the secular meet the ascetic life, is the pension Katerina.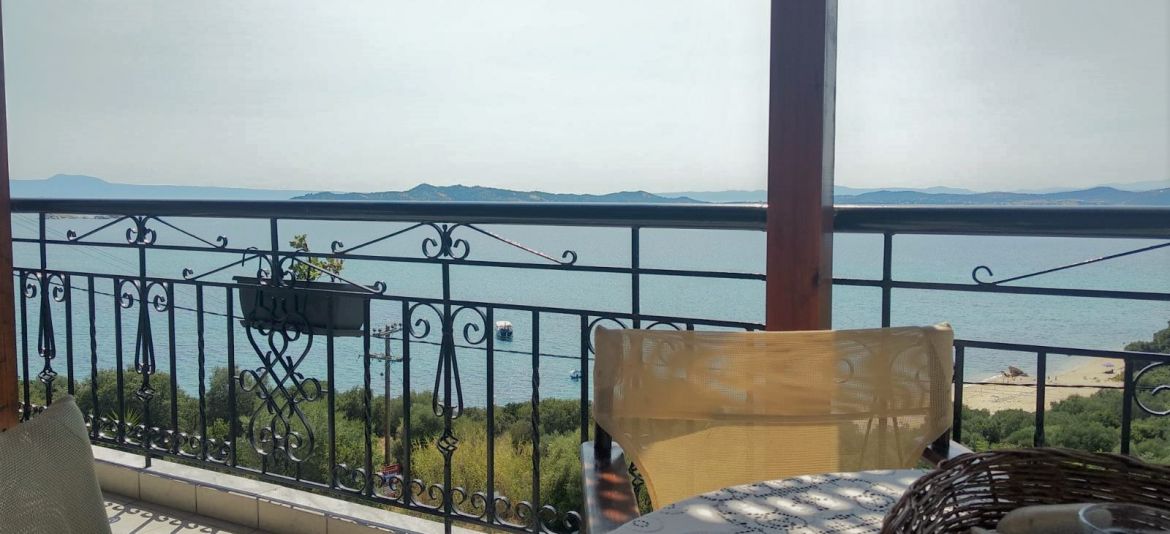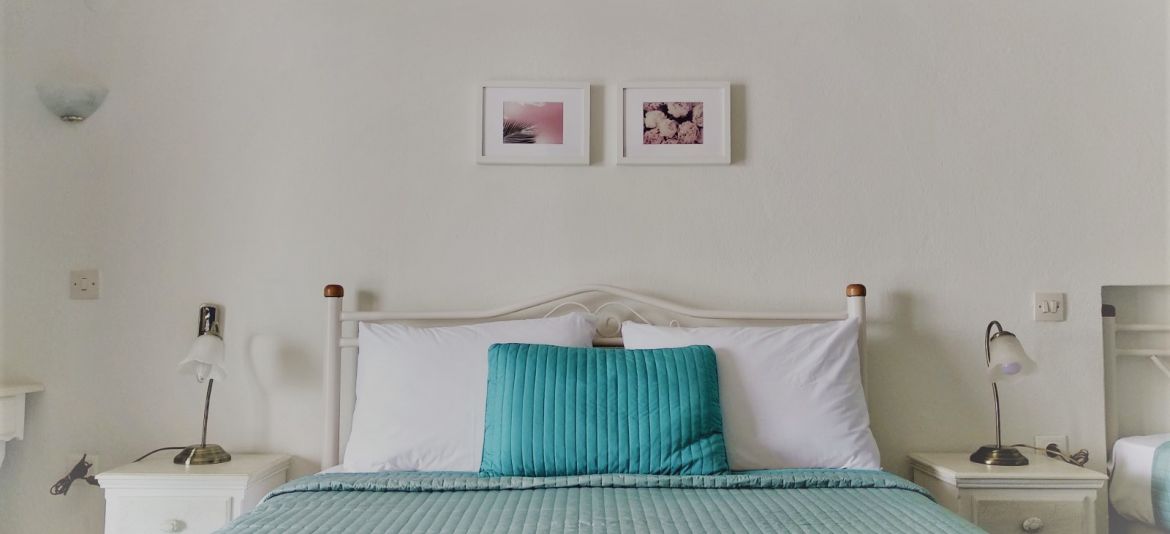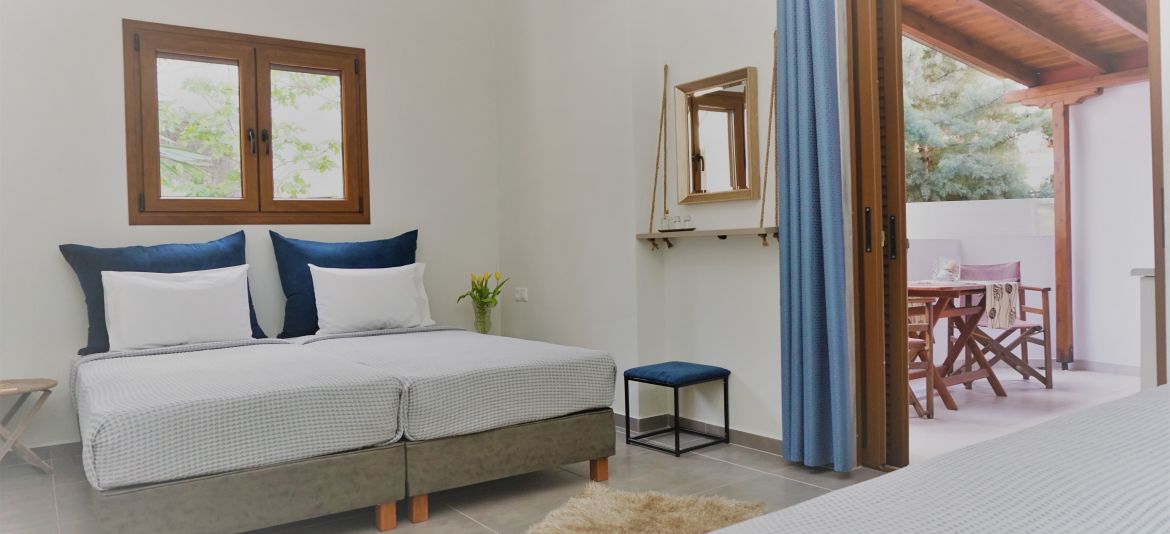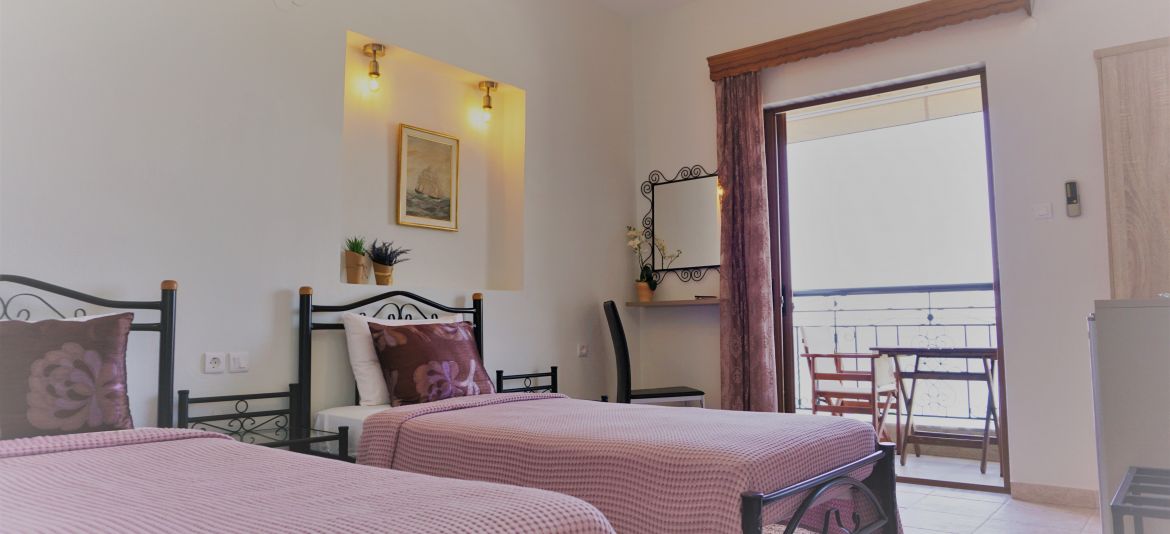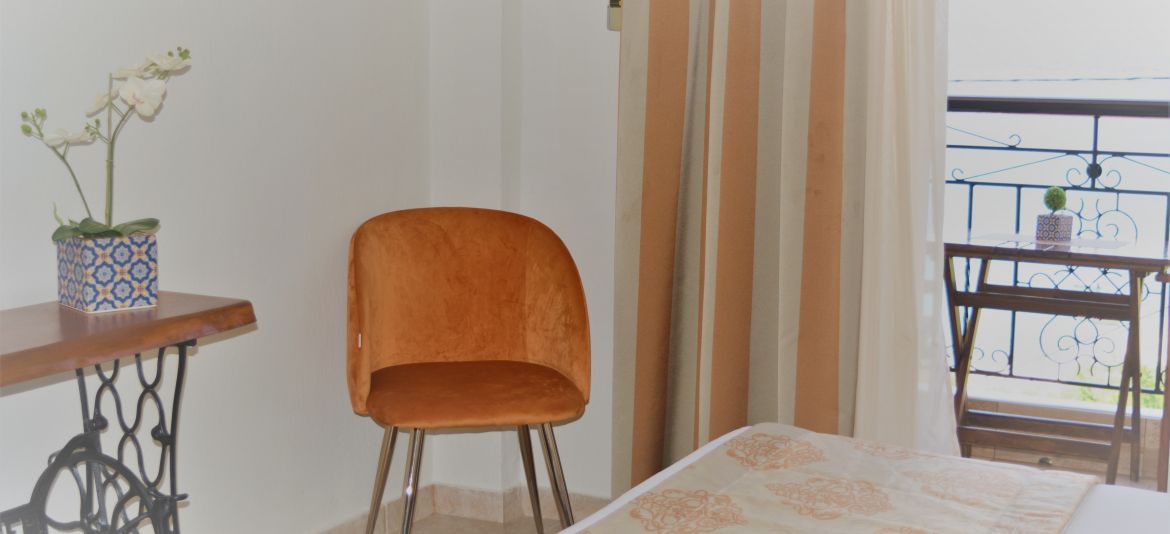 Our Profile
A family property that combines the high standards of service and promises you relaxing and carefree holidays.
It is a boarding house, known for its cleanliness, excellent views of the Drenia islands and Ammouliani and the feeling of hospitality that distinguishes their owners.
50 meters from the hotel there is a supermarket, restaurant, all day café bar and bus stop. The beach is just two minutes, which is manifested by the breathtaking view of the sea from the rooms. Pension customers are able to visit the island Ammouliani - the only inhabited island of Halkidiki, the islands Drenia - where there is a taverna and beach bar and the Mount Athos - with daily trips from the harbor.
Ouranoupolis
Ouranoupolis was founded in 315 BC by Alexarhos and its construction took place in the ruins of ancient Sani. It was a monastery of Vatopedi, where it hosted the refugees who arrived from Asia Minor. Coins discovered in excavations have the following inscriptions: "Urania Town" and "Ouranidon City."
Ouranoupolis today is a popular travel destination in Halkidiki. With renowned restaurants, hotels and rented rooms, which cover a wide range of interest and for all budgets. There are also traditional souvenir shops where you can find Byzantine carpets, woven with the art of the loom, as taught by Mrs. Lok to the residents. The Lok couple moved to Byzantine Tower of Ouranoupolis around 1928 with the aim of helping refugees. Also, the local market has Ouranoupoli organic products such as oil, wine, honey, raki, oregano and various flavors of tea.

Breakfast

Air Conditioning

TV LCD
Wi-fi service

Free Parking
Also, there is possibility of prearranged transportation for the visitors, and daily excursions with the private boat.
Open all year - Affordable prices