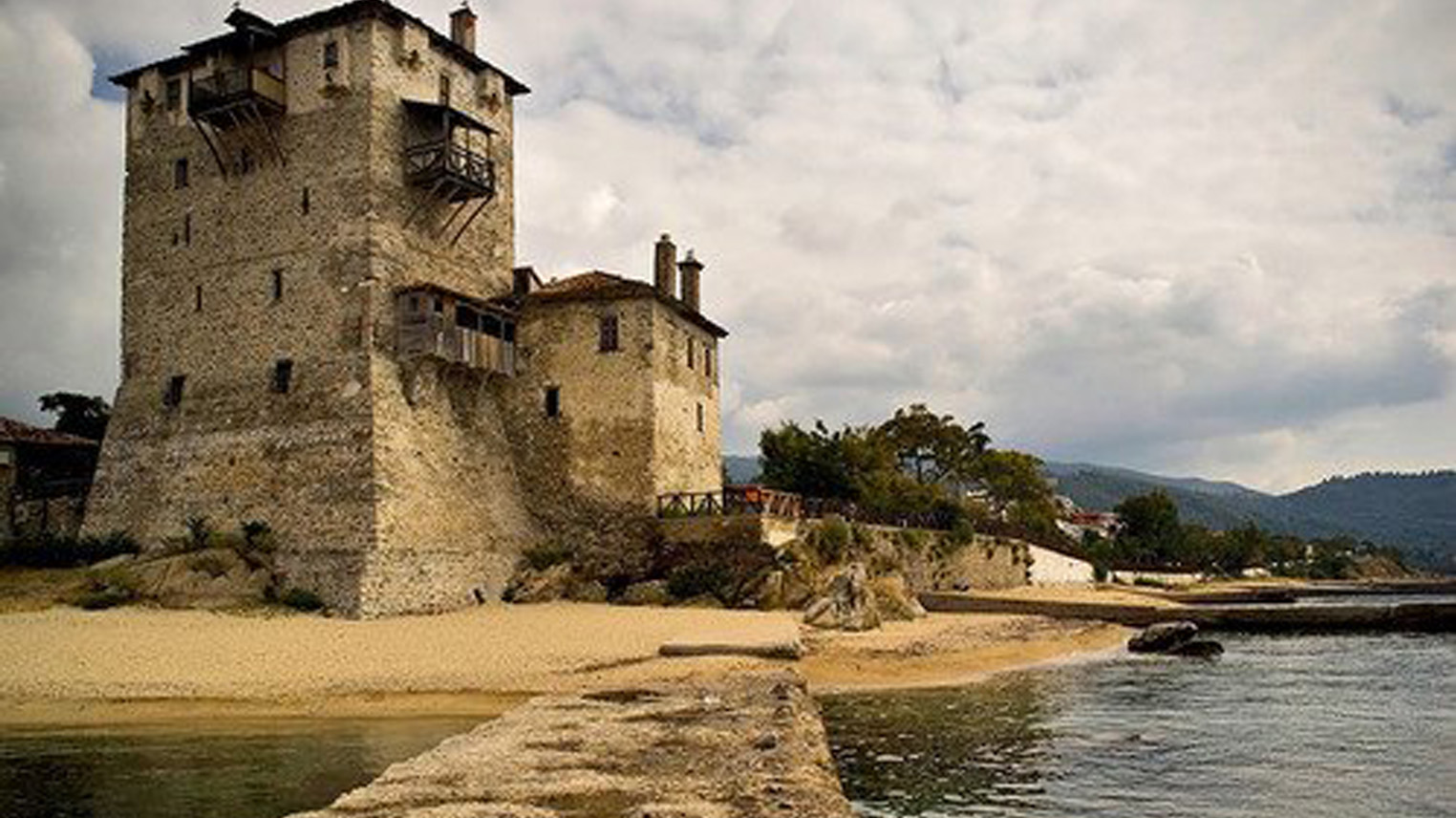 Sights
Τhe main attraction is the Ouranoupolis Byzantine tower which dominates majestic and imperious for centuries the center of the village. This building, intended for protection was established in the 14th century and restored in the 19th century. Refugees who came to Ouranoupolis in 1922 from Propontis and Marmara lived in the Tower. In 1928, the Locke couple inhabited the Tower, with whose help the refugees were educated literary and culturaly. The tower now serves as a museum of Byzantine antiquities with many pictures and rugs.
Of course the visitor of Ouranoupolis must come in contact with the autonomous and self-governed monastic state of Mount Athos. Visit for men, includes a tour to the various monasteries, but in the case of women, contact with mount Athos is only visual and this because according to Article 176 of K.H.A.O. "In the peninsula of Mount Athos entrance to females always has been prohibited." Nevertheless men with a ticket fee, are allowed the entrance to Mount Athos. The price of the entrance for the Orthodox Christians amounts to 25 euros for other denominations of Christianity 35 euros and for special categories such as students or soldiers 10€.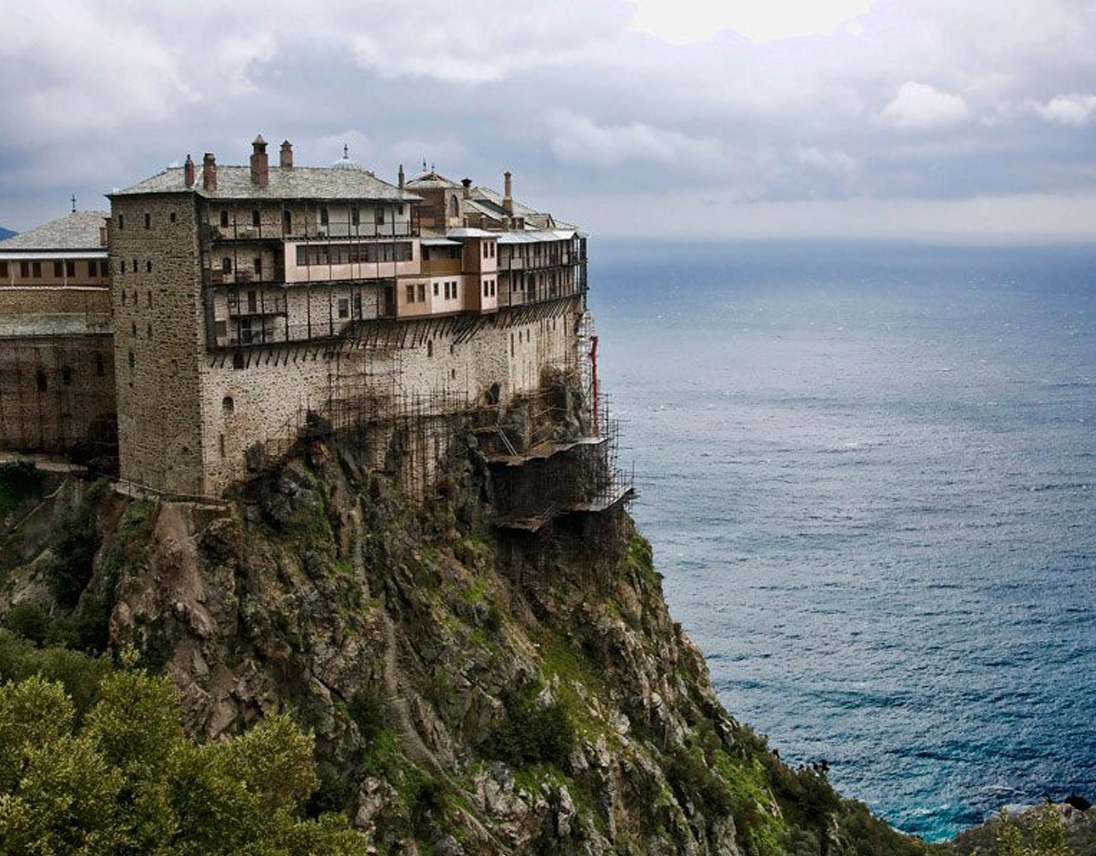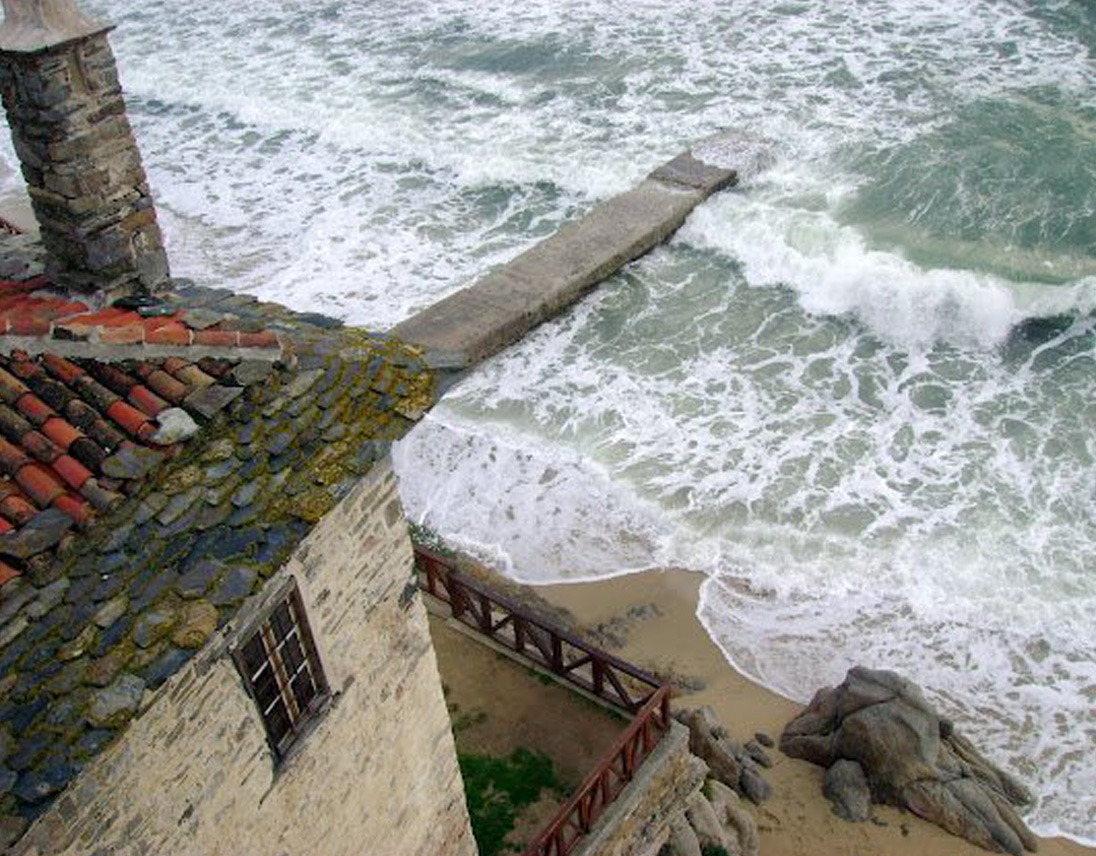 In Nea Roda is the canal of Xerxes, which was opened by the Persian leader to avoid the circumnavigation of Mount Athos.
In Ierissos, a town just 17 km from Ouranoupolis a Cultural Center operates with exhibition of local traditional costumes and various other exhibits. Also in Ierissos the visitor will encounter the ruins of ancient Acanthus. They are mentioned in the books of Plutarch, Eusebius and Thucydides. In the largest part of Ierissos the walls of the ancient city are preserved, a Byzantine church and two post-Byzantine.
At Stagira, birthplace of Aristotle, visitors can visit the park where the statue of Aristotle is located and other aboveground sites.